So I took a Peep on the Wiz Forum,
and Saw these new FANTASTIC "Hand Carved" Shadow Boxes. :!con_p_roll_eyes:
(we'll debunk that statement below) !
Posted by Carver "ARW505"
http://www.carvingpumpkins.com/qnav3/vi ... 329#p83329
Well ........................... I really had no Issue with this, at all.
Even though he is LYING about them Being Actual Carved Images.
Then I checked out his Social Media Accounts, and his Ebay and Etsy Store.
And Found these StoneyKins Patterns being Used.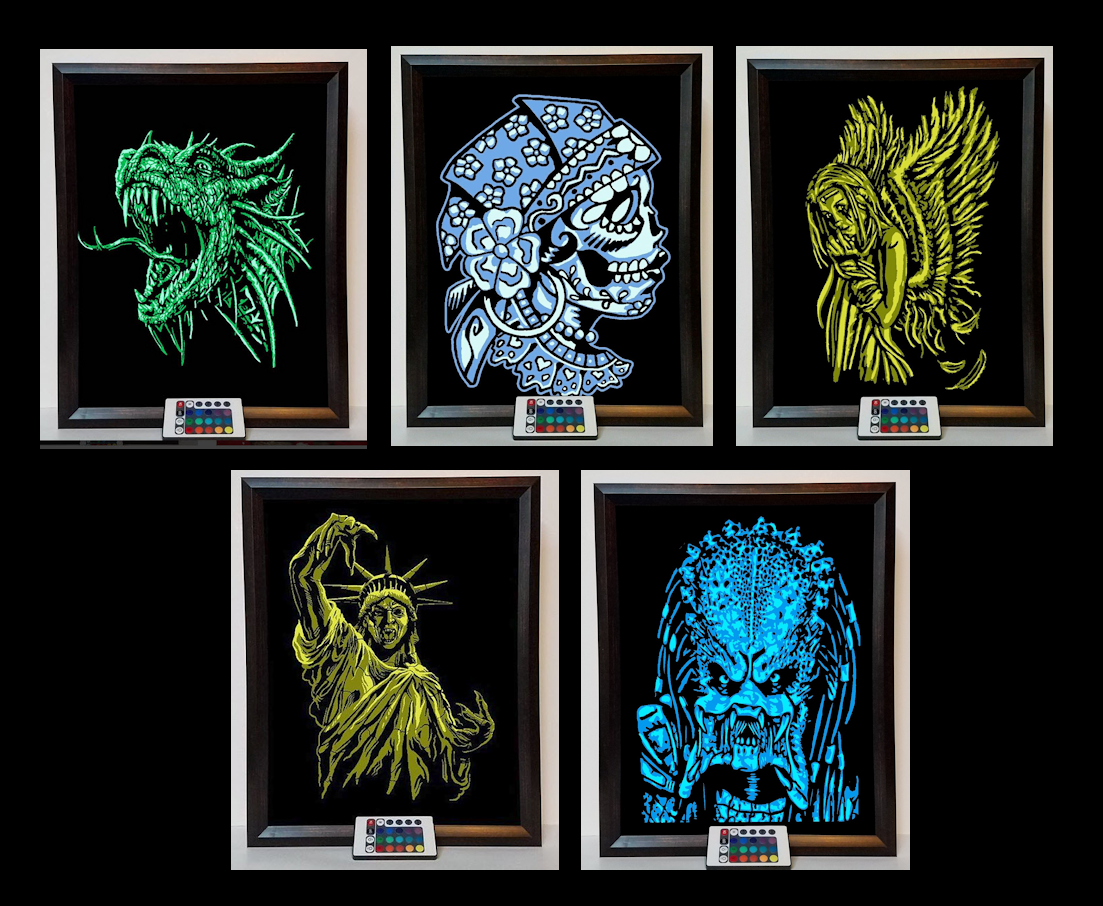 I don't know what's worse, him using StoneyKins patterns to make products for sale, with-out My Permission.
Or that he is DECEIVING Other Carvers and his online Friends, and Potential Customers by Acting that these Photo's are Actually Carved Images...
When They're NOT !, They're Just MOCK-UP Images Changed to Different Colors....
Making it look like he carves MUCH "BETTER" than other carvers !!! :!con_6: