So I took a Peep on the Wiz Forum,
and Saw these new FANTASTIC "Hand Carved" Shadow Boxes.
(we'll debunk that statement below) !
Posted by Carver "ARW505"
http://www.carvingpumpkins.com/qnav3/vi ... 329#p83329
Even though he is LYING about them Being Actual Carved Images. it has nothing to do with me.

Then I checked out his Social Media Accounts, and his Ebay and Etsy Store.
And Found these StoneyKins Patterns being Used. (and I was like this Mother Fucker!)
Sneaky little bastard, made sure not to post these on The Wiz forum, for he knew someone would know they were my patterns.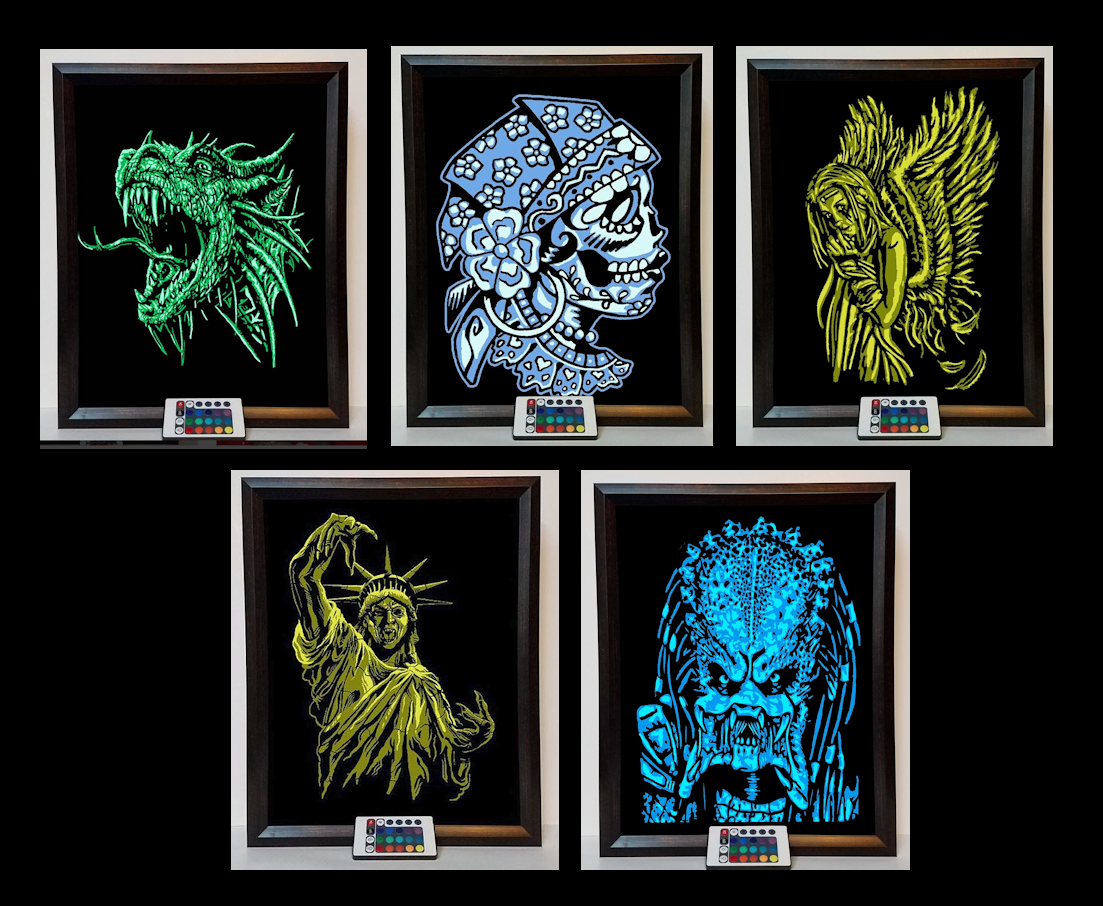 I don't know what's worse, him using StoneyKins patterns to make products for sale, with-out My Permission.
(actually he was told 5 years ago, that he could "NOT" use my patterns for products for sale) !
Or that he is DECEIVING Other Carvers and his online Friends, and Potential Customers by Acting that these Photo's are Actually Carved Images...
When They're NOT !, They're Just MOCK-UP Images Changed to Different Colors....
Making it look like he carves MUCH "BETTER" than other carvers !!!