This is from a Blog I found:
These are techniques I have been using for over ten years now.....hope they help out anyone interested in pumpkin painting!
You will need: *Q-tips *Water based markers *Paper towels *Ball point pens (Pilots are best) *Acrylic Paints *Clear Acrylic spray *Real Pumpkin (results may differ used on foam p-kin)
Begin by cleaning the surface of the pumpkin(s) you will be decorating.
Use the water based markers to draw out the design you will be painting.
This method will be helpful in making the design as accurate as possible because the surface of the pumpkin will be as easy to erase as a dry-erase board.
Erase any lines you wish by dampening the Q-Tips and removing any unwanted lines or errors with it.
You then redraw the picture /design with the ball point pen (unlike the markers these will be permanent).
Allow the pen lines to dry for a few seconds. The picture will be clear and clean when you use a damp paper towel to wipe away all the marker lines.
NOTE: Do not use permanent markers (such as Sharpies) in place of the ball point pens!
I had to learn the hard way that they smear/run down the surface of the pumpkin when the last Acrylic spray coat is applied and can ruin the overall look of the finished pumpkin.
Also Make sure all the marker lines are erased before you begin the white basecoat or they may mix with the paints and change the colors.
Paint the designs with Acrylic paints - I start with a white base-coat on the whole design first as shown below (each color is about .99 at wal-mart) - this paint is a liquid plastic and dries very quickly.
Just like anything....practice makes perfect and it took me over 10 years to paint designs like this Baby Dragon pumpkin painting, in other words start this year and you WILL get better and better! The whole point is to have fun....
Finish pumpkin with Acrylic spray, two coats should be plenty. The spray will help protect all your hard work. (I suggest you take photos before final spray coat because then there won't be a glare)
Pumpkin can last as long as 4 months or even longer.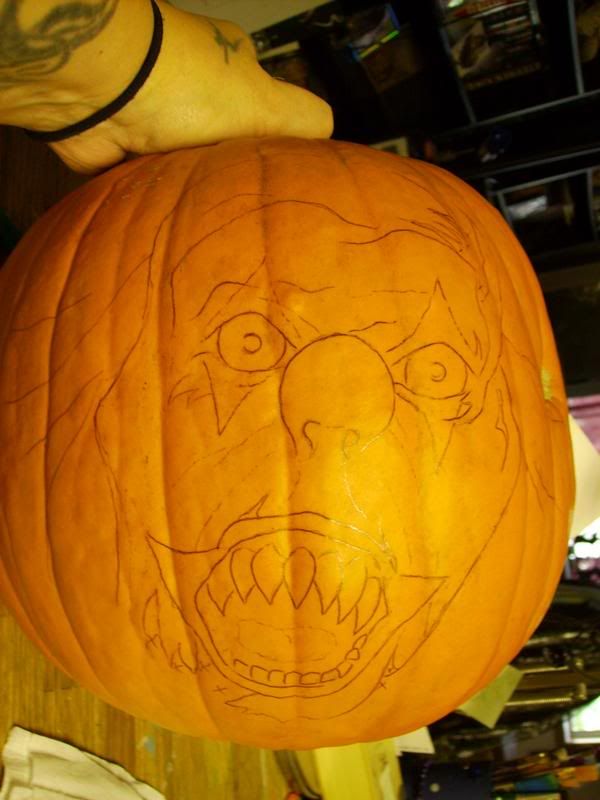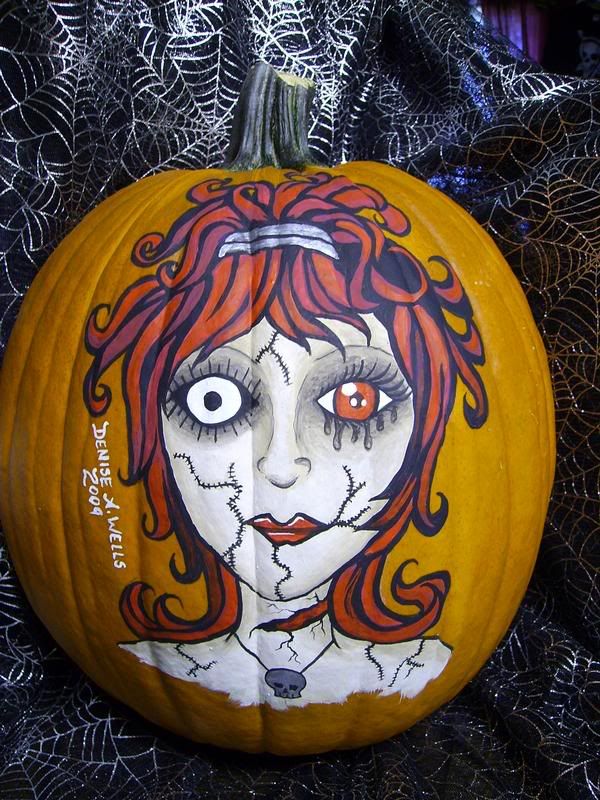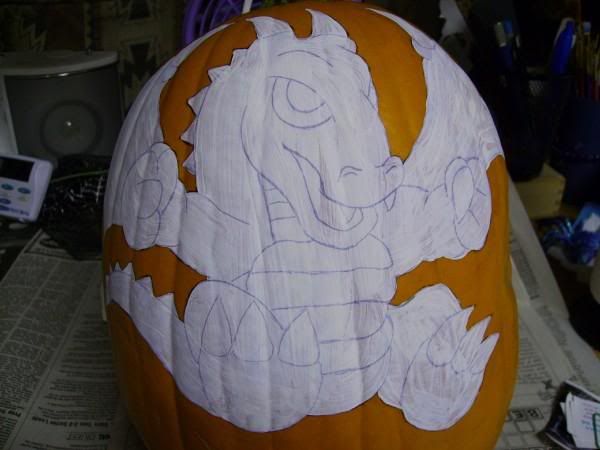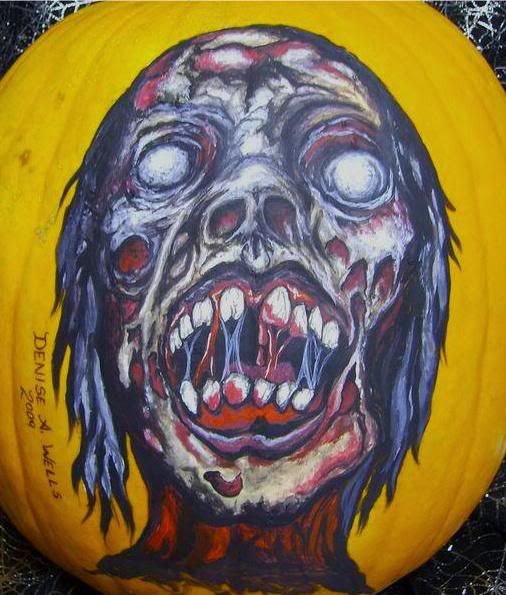 More Photo's Here
http://www.flickr.com/photos/31406883@N ... 203129626/