One of the Themes I try to build on each year - even if it's just one or two pattens.
Is extraordinary & influential people, who have made a real change in the world.
influential (In a Good Way) NOT Hitler, Stalin or Napoleon etc.....
I'm Not looking For Pop Icons Like LADY GAGA
(that's a Different Theme)
I think these would be some good Add On's
John Fitzgerald Kennedy
Mother Teresa
Charles Darwin
Rosa Parks
Albert Einstein
Bill Gates
Walt Whitman
General George S. Patton
General Douglas MacArthur
Robert E. Lee
Jackie Robinson
Walt Disney
Harry Truman
Mark Twain
Ulysses S. Grant
Thomas Edison
Benjamin Franklin
Franklin Delano Roosevelt
Abraham Lincoln
George Washington
Here's a New one for 2011 (Simon Wiesenthal)
Simon Wiesenthal who dedicated his Life to hunting down 1100 Nazi War Criminals.
The Pattern is Based on the 2007 Film Cover:
"I Have Never Forgotten You: The Life & Legacy of Simon Wiesenthal"
[youtube]
[/youtube]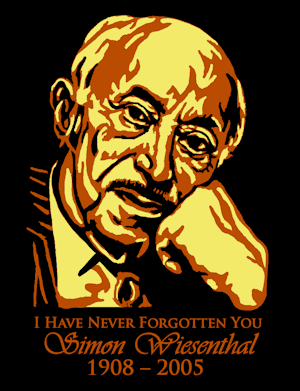 Another Really good Film on the Life of Wiesenthal (which I have on VHS)
Don't think it was ever released on DVD, was a HBO made for TV Film.
Called "The Murders Among Us" Starring Ben Kingsley as Wiesenthal
The Entire Film is on YouTube in 12 Parts.
Click Here - to watch - The Murders Among Us
The Murders Among Us - was an Autobiography written by Simon Wiesenthal
Hence "Autobiography" LMAO
The book is out of print - and Cost Like 25 bucks for a used paperback.
(I also have a copy of the book)
Book on Amazon
.