St0ney wrote: I don't know if I'll have the time, But will make some Clean Blow-Up-able (it's a St0ney word)
Tombstone templates and Post them on the Board, Just Outlines to Print Out.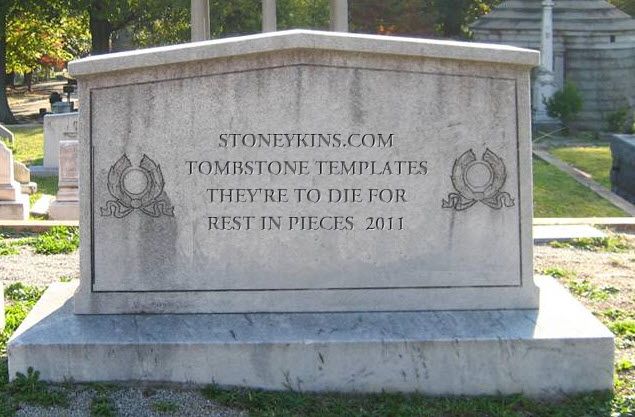 As Promised:

I just Created (33) Tombstone Templates.
And think this would make a Killer Cemetery ;)

Mocks are Below - The actual Files are Just Outlines (No Grey)
The Zip File Below contains ALL of these Tombstone Templates.

















Click Here For Tombstone.zip
Remember you can use Poster printer software to blow these up to Full Size.
http://www.ronyasoft.com/products/propo ... nload.html
.