As Many of you know, I use a Small Poster program to print all My Pumpkin Patterns.
The Program is Called Poster Printer.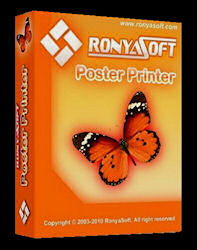 I use it to enlarge every Single Pattern, before Printing.
Here's the Difference it can Make:
Any who: I just finished the Deal with Ronyasoft to Offer
Poster Printer - to Stoneykins Vistors at a 25% Discount Rate.
It Normally Sells for $19.95
With Stoneykins Discount - $14.96
Click the Link Below - to View the New Tutorial and to get the Coupon Code.
Click Me
You can also use this program to make Large Posters of your Kids, Pets etc... LOL
.