Welcome to StoneyKins !
Pumpkin Carving Patterns and Stencils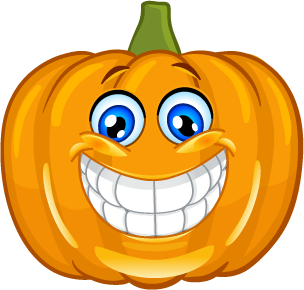 Over 10,000 Pumpkin Patterns
We offer Both 3 Color Shaded
And Traditional Cut Out Stencils

All the Carvings in this Video
Were Made, Using StoneyKins Pumpkin Patterns.

Testimonials
StoneyKins patterns are the best. Whether you are a beginner or an expert carver, there are tons of patterns for everyone. And if you need a custom pattern, there is no better service and the quality is amazing. Check out Stoney's pumpkin patterns, you won't be disappointed!

As a fellow professional carver Stoney has always shown professional courtesy and assistance. I feel that the exchange of ideas and carving techniques and tools between us over the years has been beneficial for both of us. His pattern making skills far exceed a lot of other websites out there.

StoneyKins is the best pumpkin pattern site on the net! No other pumpkin pattern site compares with it, I carve both cut through and shaded patterns. so this site, has everything I need. These patterns are fantastic, highest quality, very detailed, and are easy to follow.

I have been using StoneyKins patterns for several years. They are always a big hit with kids and adults alike. Stoneykins always has a wide variety to choose from, you can never go wrong with Stoneykins.

I have just started using StoneyKins pumpkin patterns within the last two years but it has taken my love for pumpkin carving to the next level. I absolutely love the patterns and not to mention the support from the stoneykins family. I was a beginner carver doing 1 or 2 a year, last year, I carved about 20!! I even learned to shade because of the support!!! Stoneykins is hands down the best!!!

"Whether beginner or consumate pumpkin pro, StoneyKins is both aspirational & achievable, .. as a carver "I once was lost, but now am found" And am LOVING stoneykins prolific output for both cut through & shaded patterns) ..whichever subscription package you choose, you'll get your monies worth here"!

"Welcome to the gold standard where pumpkin carving / shading is concerned"

Strangers have asked who I hired to carve my pumpkins. They're shocked when they hear I did them myself with patterns from Stoneykins. With a selection this huge, you'll find the perfect pattern on the site and be the envy of your neighborhood.

I learned to carve shaded designs from StoneyKins tutorials 6 years ago. Since then, I've enjoyed the new StoneyKins pattern designs that come out each year.

My family loves to go all out at Halloween every year by setting up elaborate decorations for the neighborhood to enjoy. I had dabbled with free stencils in the past but they always seemed.... lacking and generic. I came across Stoneykins when I was looking for something better, something with the wow effect. Well, over 5 years and 70+ carvings later, I am a loyal fan and customer. Thanks Stoney for your creativity!!!

Have no fear of carving these amazing patterns! Everything you need to know is on the StoneyKins site or in the forums. The forum members are kind, patient, helpful and exceptionally talented folks who gladly share their wisdom & experience with newbies. St0neykins patterns are perfect for beginners and those who want to take their carving to the next level.

I learned about you through a friend, John, who passed away a few years ago from ALS. He put on a Pumpkin Walk every year in our town park carving 80-100 pumpkins! Since he passed, the town has kept up the walk in his memory & you graciously donate your amazing patterns for it each year! Thanks so much Stoney!

StoneyKins is by far the best pattern maker I've ever used. The wide variety of patterns makes this site the perfect place to find something for every skill level. Not only do they have traditional Halloween patterns but other seasonal varieties, sports teams, movie characters, & even custom patterns can be made. I'm a huge fan & would recommend StoneyKins to everyone I know.

Wanted to do some different pumpkins as I have always done the triangle eyes & zigzag teeth. Came across your website and have never looked back. There are some awesome patterns and I really enjoy carving them. Have had some great comments from people when they see the pumpkins at Halloween and its all thanks to you. Looking forward to this years patterns certainly the best, well done StoneyKins

StoneyKins.com is the best and has the most patterns on the net. All levels from easy to mind blowing. Been a big fan and customer for over 15 years

My pumpkin carving passion started years ago. First, I used free stencils. But I wasn't able to truly achieve beautiful and impressive carvings until I discovered Stoneykins. Such professional great stencils. 100% the best there is!

Stoneykins is my go-to pattern site. Whatever your skill level. Stoneykins patterns are the best! The quality of the pattern, makes a huge difference in the quality of your carved pumpkin! The web forum is full of how to instruction. A great community of carvers. They make you feel at comfortable, and are quite helpful.

StoneyKins has exactly what you are looking for to make your Halloween display the envy of all your neighbors. From novice to expert pumpkin patterns you will find that StoneyKins has that extra punch that other sites just don't have.

StoneyKins is by far the best pattern & carving information site on the web. The degree of difficulty ranges from beginner to the most advanced & it's hard to find a good site that allows an artist to keep challenging themselves once they do master the basics.The variety of patterns offered is something to marvel at. Stoneykins is a virtual encyclopedia of patterns at a price anyone can afford. I have worked for several Halloween retail stores like Spirit Halloween & StoneyKins has always been my top recommendation to customers.

Stoneykins.com is my very favorite site for pumpkin carving patterns. This dude is mega-talented and his patterns are always a crowd favorite at our pumpkin display.

After my carving skills went beyond the pattern books that you can buy in the grocery store. I started shopping around online for more challenging patterns. I looked at several sites before I found StoneyKins, and never looked back. This site offers easy to "Oh My GOD!" Patterns and a wide range of subjects. Every year Stoneykins provides many must have patterns. We are now known as the pumpkin house in our neighborhood at halloween. Thanks Stoney!!! Keep up the good work.

I always wanted to carve awesome pumpkins but didn't know where to start. I was lost until I found StoneyKins and learned that becoming a carving genius just takes patience, foam pumpkins and a dremel. Now people don't believe me when I say I carved them myself!

I've been carving for about 15 years and Stoney has, by far, the best patterns! I've commissioned personalized patterns from him and they have all have turned out amazing! He is truly a wizard at making patterns and I look forward to visiting his site each year to see what's new. Please support and keep this amazing site going!

Stoney rocks the patterns!!! For begginners or extremists he has the right patterns for you. He has several cut--outs and shaded patterns to chose from. If You want patterns to carve that people will be talking about on Halloween night, Stoneykins is the place!

Stoneykins is a great site for carvers. There are patterns for every skill level from beginner to expert. Every year I carve a 4-6 foam pumpkins, but the best part is picking out a pattern that I think is way beyond my skill level, but trying it anyway and being rewarded with a showpiece. That wouldn't be possible without the quality of Stoney's patterns and without the help that I find in the Stoneykin forums.

I discovered St0neykins 8 years ago when I was looking for a certain pumpkin pattern. He was the only one that had what I was looking for and I've been carving his patterns exclusively ever since! I went from carving a couple pumpkins a year to 40-60 each season! LOYAL St0ney fan for life!!

When children of all ages (adults too) come to your door on halloween and are so in awe of your Stoneykin pattern carved pumpkins that they walk away still commenting on them but forgetting to ask you for candy you are doing something right!!! But what am i to do with all this left-over candy lol

100 Free Pumpkin Patterns

Inside our Pattern Store, you will find 100 free pumpkin patterns.

There is also step by step carving instuctions found in our " How To? " section.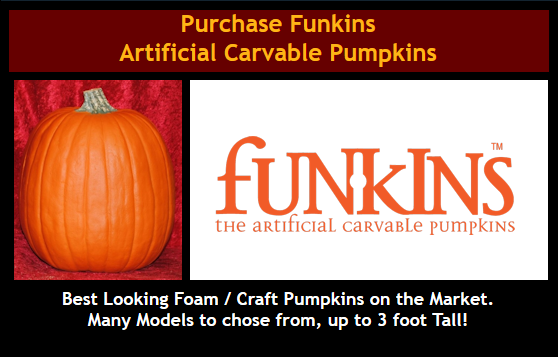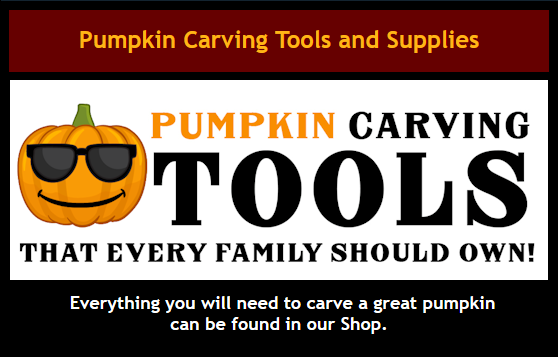 ---

---
---
---
" It's really not about carving the best pumpkin.
It's about carving one better than your neighbors. "
---
HOME - PUMPKIN PATTERNS - CUSTOM ORDER - FORUM - HOW TO?
CARVING TOOLS - MEDIA - LINKS - SITE MAP - TERMS OF USE / PRIVACY POLICY- CONTACT US