Christmas Stenciling
From a Cut-Out Christmas Stencils




These are some of the things we will be Making.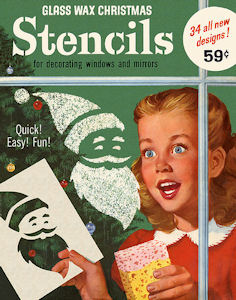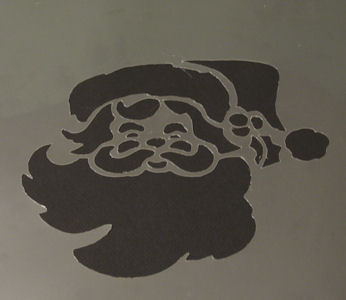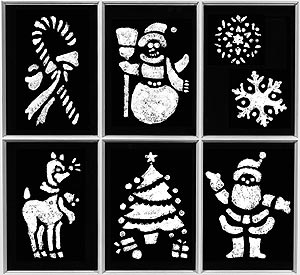 Here's a step by step on the entire process
In this tutorial we will do a few different projects including:
Make Your Own Reuseable Acetate Stencils, Window Wax Stenciling
and Stencil a Tee Shirt with a Reuseable Acetate Stencil
I'll Also Toss a few other Idea's Out.
#1
First we'll Start by making a Nostalgic Glass Wax Stencil.
I'll Show you How to Make them, Apply them, And then Remove Them.
Most of the compaines that made these Wax Stencils, no longer exist.
And sources to buy them is very limited
So I have spent countless hours - Re-Drawing these Classic Window Wax Stencils
And will be offering a few different Stencil sets in the sites store.
It's really a cool simple family craft, (Adults Should make the Stencils) But the Kids can apply them.
Liquid Window Wax was originally made to clean glass windows
Then some bright person realized that window wax could be used for another purpose
and voila, Glass Wax stencils were born.
These were made of waxed paper (were going to make them in re-usable acetate)
They came in all sorts of Christmasy motifs:
Santa in his sleigh and also coming down the chimney,
reindeer, bells, angels, snowflakes, a nativity scene complete with a shepherd and Wise Men with camels.
You applied the Glass Wax with a dry sponge and presto, your windows were festive.
Then when Christmas was over, you wiped off the stenciling and the windows were also clean.
It was a decoration any mother would love.
If you are really ambitious,
You could add a few drops of food coloring to the liquid Glass Wax and have multicolor festiveness.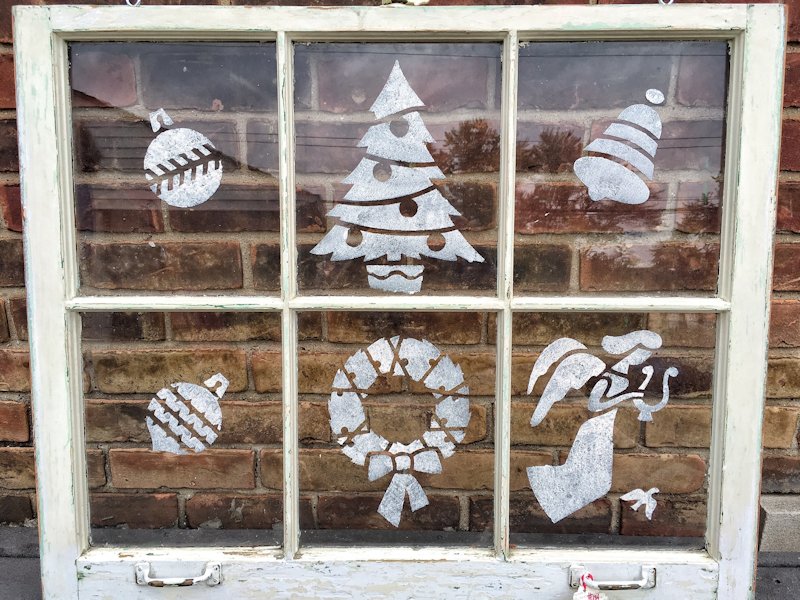 #2
Pick Your Stencils
First thing we need is our stencils
for this project were going to use
Santa and a X-Mas Tree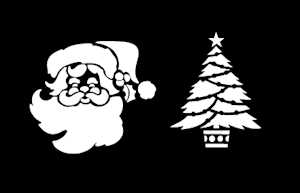 #3
You May Want to Resize the Stencil
Now depending on the Size
you want the stencils for your window
You can print them out as is
which is what were going to do here
. OR If you want to Blow up the Stencil
(Please refer to the begining of the Windowkins Tutor)
Look for Franky in the Tutors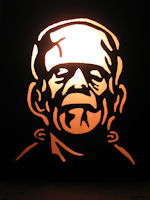 #4
Glass for Cutting Stencil on
Picture clip frame
Your Going to Need a Sheet of Glass
To lay the acetate on to Cut-out the stencil
You could just use a peice of glass from a pitcher frame
But the Edges are sharp and you could get cut
I recommend buying a "12" x 16" Picture clip frame"
And use the Glass from that, the Edges are smooth. and the Glass is thicker
AC Moore has them for $7 bucks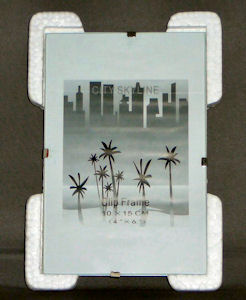 #5
Let's Begin
Lay your Stencil face down on your glass
Tape it - Just use two peices of 3M painters tape
This Tape removes easy and leaves no adhesion/residue behind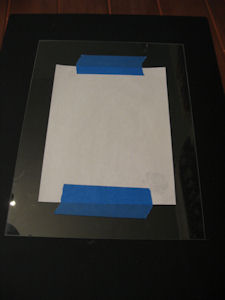 #6
Set up For Cutting the acetate
Flip the Glass Over
And Tape Down a sheet of acetate
The Paper Stencil is under the glass
The Acetate is on top of the Glass
FYI: Acetate is a Sheet of Clear Plastic
The acetate Sheet Should be a little larger than the Stencil Sheet.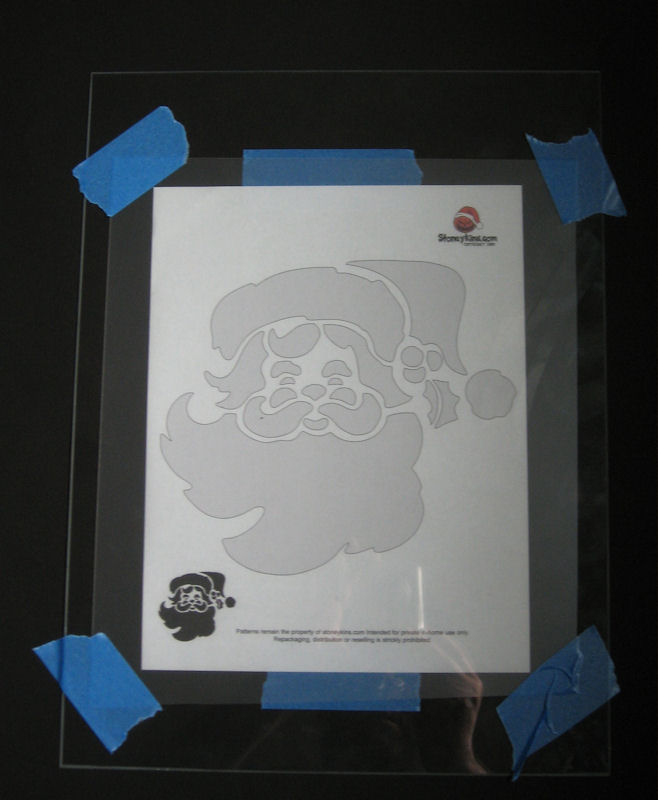 #7
Get a Stencil Cutter / Burner
Your going to Need a Stencil Burner / Cutter
Use the Angled Tip
This is the BEST Tool to Cut Stencils Out of Acetate
They also sell these as a Multi Tool Also
known as 5-In-1 Tool Kit
(I have them for sale in the Store Also).
Some use the Exacto tip to Carve Foam Pumpkins.

#8
Plug Er In
Plug the Burner in
and Give it About 8 minutes to heat up.
While were Waiting this is How to Hold the Burner
while Cutting the Stencil.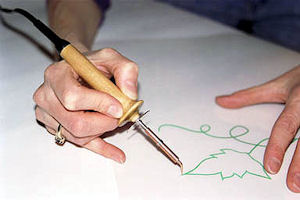 #9
Start Cutting each Shape
And Were Ready
Go around each shape with the burnner
Go Slowly until you get used to it
And DONT Press Hard
It's not a knife,
It is cutting around the shape
With Heat - Like Butter !!
#10
Were Done Cutting
I've Finished Going around each shape
As you Can see Some of shapes
are falling out on their own.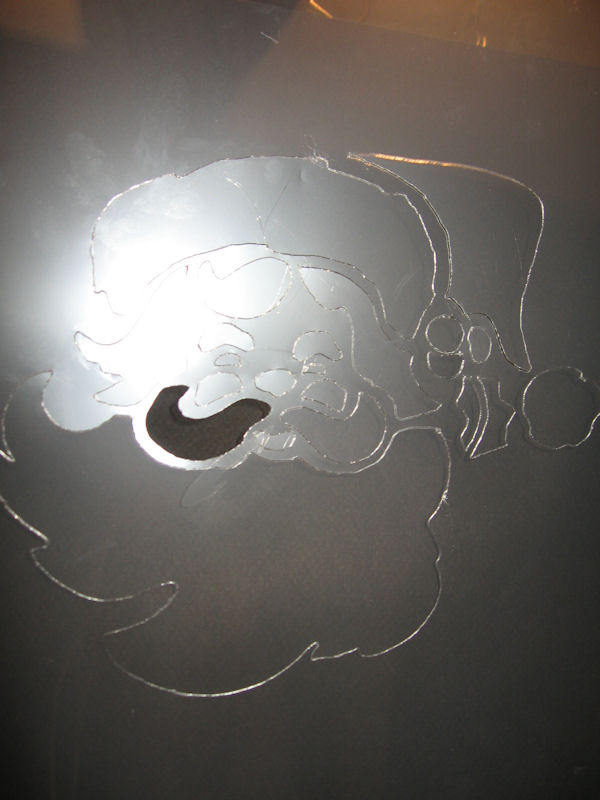 #11
Gently Pop Out the Peices
Carefully Start removing the shapes
Be careful not to tear the stencil
TIP: - Hold down the stencil with a finger,
and Pull on the the shape with your other hand.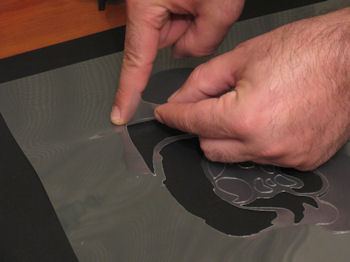 #12
And Were Done Our Stencil
Congrats!
You Just made your First Re-Usable Acetate Stencil
This Stencil Can now be used
Many Many Times Over
And For Many Different Projects.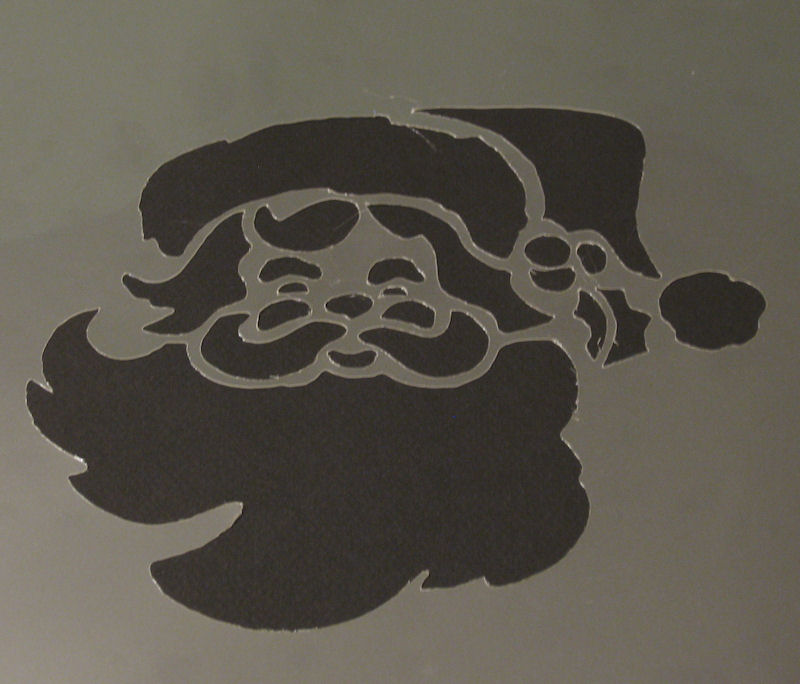 HOME - PUMPKIN PATTERNS - CUSTOM ORDER - FORUM - HOW TO?
CARVING TOOLS - MEDIA - LINKS - SITE MAP - TERMS OF USE / PRIVACY POLICY- CONTACT US