How 2 Print
Your Pumpkin Patterns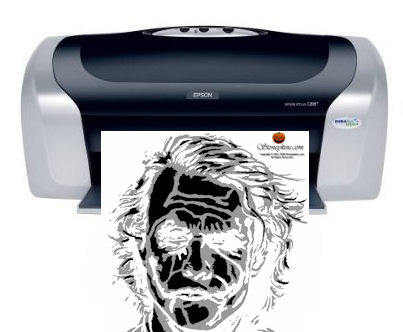 #1
For this Tutor I'm going to use the software Corel Paint Shop Pro
Almost Every Graphic Program has the same tools needed
including MS Paint and other freely available programs.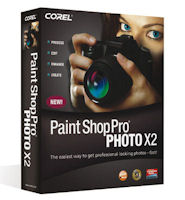 #2
First were going to load our pattern, in our graphic Program.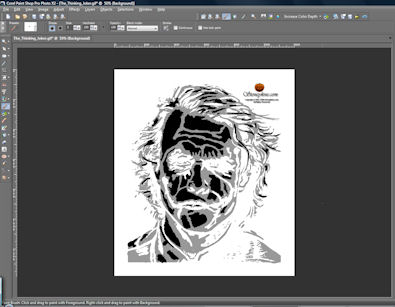 #3
If we print the pattern AS-IS (in Portrait) this is what we'll get
Again there is too much wasted dead space, we want to "Fill" as much of the sheet with the Image.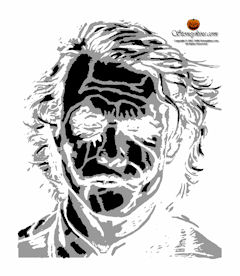 #4
Now all were going to do, is Crop the Image.
Just put a Crop Box around the actual image
Croping OUT most of the dead space.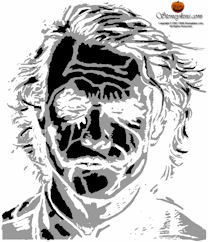 #5
You can see in the little print preview window
The pattern will fill most of the sheet Now.
Make sure you pick the best orientation for the pattern you are printing
in this example (Portrait) will give us a larger print out.
Also make sure you click the "fit to page".
Some programs may have a "scale to paper" check box instead
Then just Hit the Print button
And your pattern will fill the page, and will now print much larger than it would originally.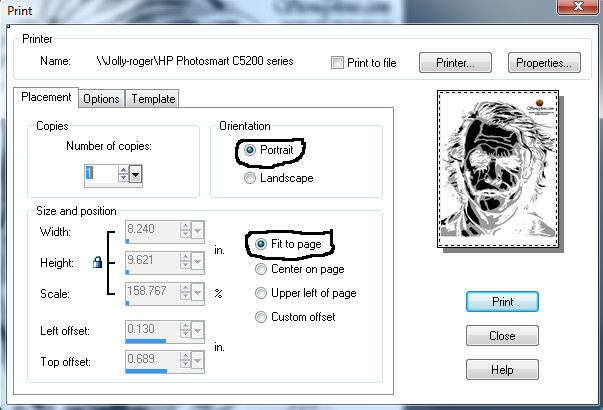 #6
One more Example
this time we will use a Pumpkin Masters Pattern Called "Night-Mare"
If Printed As-IS the actual pattern Size is 7 1/2 inches x 6 1/2 inches
Not so good for a 8 1/2 x 11 Standard sheet.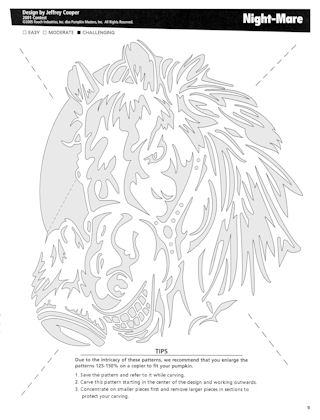 #7
Here's the Same Pattern Page Cropped
I left very little dead space when Printed the Image size is NOW 8 1/2 inches x 7 1/2 inches. As you can see we now have a Larger Pattern that will not only fill more of the front of the pumpkin
But will also be a lot eaiser to carve for every shape is now a little larger.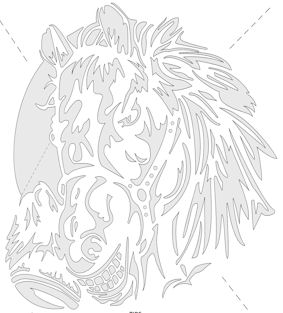 #8
If you Need a Pattern Really Large for a Jumbo Pumpkin
this year, I needed a 16 inch High pattern for a carving Contest on a Jumbo pumpkin.
you can always use a Poster Program to blow it up,
I use a Program called Poster Printer >Only $19.95
Click here to Get 25% Off Poster Printer From Stoneykins
. You Can Crop your Patterns right in this Program
I actually Use this Program to print "ALL" My Patterns, Even The Single Sheet Patterns. Like I stated Above, I crop Every Pattern before Printing to maximize the size of the image.
This page will show how I use The poster program to print my Pumpkin patterns
CLICK ME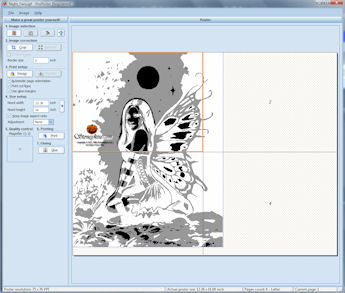 #9
Ultimately if you have the Money
You can purchase a large scale printer
For all your patten printing needs,
I recommend the Epson Stylus Photo WF-7620 Photo Printer
This printer can print Brilliant 13" x 19" prints/pattern
on one sheet of paper.
You can also load letter or legal size sheets.and Print directly on CDs and DVDs
Price is about $150 to $200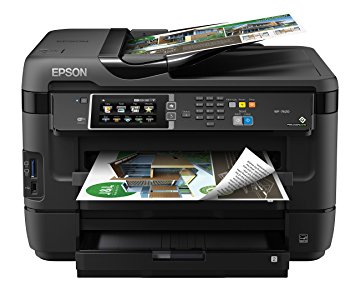 #10
So the Best Advice is to Crop Your Patterns.Before Printing!
I crop every single pattern before printing
even if it just makes it a smidge larger
I want to fill the sheet with as much of the pattern image as possible.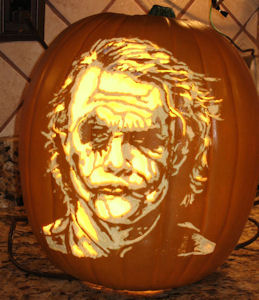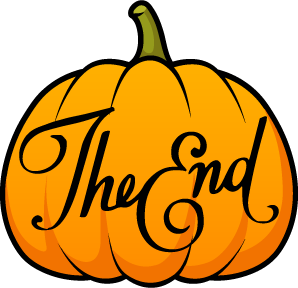 HOME - PUMPKIN PATTERNS - CUSTOM ORDER - FORUM - HOW TO?
CARVING TOOLS - MEDIA - LINKS - SITE MAP - TERMS OF USE / PRIVACY POLICY- CONTACT US